Growing Firsties
and
Teacher to the Core
are hosting a fabulous Shout Out Linky, which gives a shout out to those blogs that have inspired you along your blogging journey. The shout out goes to two blogs - one that has more followers than you and another blog that has less followers than you.
So, here goes.
My first shout out goes to Dandelions and Dragonflies. I absolutely loved the idea for the 'paper slide video' activity that I found on her blog. I made a number of paper slide videos with my class and I actually showed my students the 'how to create' video that she had on her blog!
My second shout out goes to I Luv Twek! I love technology blogs and this blog is definitely one to follow - with lots of great tips for using technology in the classroom!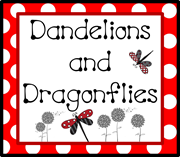 Link up at the Shout Out Linky and tell the world who inspired you!